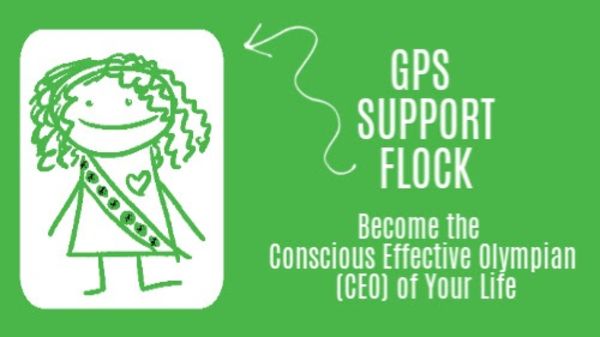 GPS Support Flock Membership
Joining the GPS Support Flock is perfect for those who are considering private coaching but aren't quite sure, or for those who are private coached alum of Coach Christine (we all need reminders, don't we?).
Your Flock Membership Includes:
⭐ Twice Monthly Group Office Hours via Zoom to ask me (Christine) anything:
➡coaching in a group setting
➡ questions about podcasting
➡ social media, parenting
➡ what time I wake up
➡ how I like my coffee
➡ seriously, ask me anything!
Time for group office hours will be set to accommodate different time zones throughout the year. You will have the ability to ask questions ahead of time to be answered on the call (for those of you who can't make it in person to office hours). Recordings of all sessions with a list of discussed topics will be made available!
⭐ Gain access to all past and future workshops (one per quarter).
Past workshops include Love, Resolutions, and Social Media - all will be posted soon!
⭐ Motivational messages each week
⭐ Access to worksheets, activities and online support for podcast episodes
⭐ Insider access to the book I will be writing - want to read a draft chapter? This is your chance! Flock members will be recognized and appreciated in the book!
Testimonials:
🗨 "Your energy is amazing. I want to log in and continue this journey. I feel drawn to it. I see possibilities in my future."
🗨 "This is exactly what I needed at the perfect time."
Pricing Description:
$27/Month: Includes all of the above features to begin your flight to empty nest success!
$75/Month: Add a monthly 30-minute private Zoom call with me to your membership - You may bring your topic to focus on to your calls of focus or I will guide you - no preparation needed!
$299/Year: The equivalent of the $27/month plan with a $25 discount for the year.
$825/Year: The equivalent of the $75/month plan with a $75 discount for the year.